GAME OF THRONES SEASON 8 EPISODE 6- THE LAST SHOWDOWN
Wow what an extraordinary series, so emotional and inspiring, several lessons to get from the series on how to win the game of thrones
An intriguing  series by HBO which aired on the 17 April 2011 written by George R R.  Martin the author of the book A SONG OF ICE AND FIRE an American fantasy novel which finally came to an end on the 19 May 2019 after years of entertaining the entire globe.
After Danerys Targaeryaen mother of Drogon conquered WESTEROS with her dragon, the unsullied, the northmen and the remainder of the Dothraki's there was nothing left at WESTEROS but ashes and in the cause of her attack on the Red keep several citizens lost their lives including the tyrant Cerci Lannister and her twin lover Jaime Lannister.
Though Danerys didn't follow the initial plan of pardoning her enemies immediately they rang the bell it won't  change the fact that her actions were channelled from the loss of her dragon and Missandei which will explain why she did what she did. Nevertheless she killed several innocent lives and this made her lose support from both her most trusted adviser TYROIN LANNISTER and her lover AEGON TARGAERYAEN.
The last episode started with tyrion walking round to see the effects of their attack and he saw Jon Snow where he told Jon to allow him talk to Danerys on his way to approach the queen he couldn't hide his anger and regret about how Danerys won the battle. Danerys who flew in on drogons back to thank her Armies who crossed the several seas just to fight her battle and ensured she won, she appreciated the unsullied who she named THE Liberators and she made TURGO NODOH her commander of all her forces and THE QUUENS ARMY, in that moment both tyrion and Jon Snow realized that Danerys was on another whole new level and she would stop at nothing until she has the whole world at her hands. It was at that moment tyrion walked up to her and resigned of his duties as the hand of the queen and he was also arrested for committing treason by freeing Jaime back at the war camp.
Jon Snow who visited the imprisoned Tyrion to hear his opinion on what to do since he was confused about everything and about who to support was convinced by Tyrion that the only option was to kill Danerys because anybody who is a threat to her claim would die and Jon Snow gave it a thought and visited Danerys with hope of convincing her for the very last time but to no avail because Danerys was hell bent on liberating the world and Jon Snow was left with no other option but to kill her and immediately he daggered the queen.
Drogon who was connected with Danerys via magical bond noticed the death of his mother and came only to find that it was Jon Snow who killed her and knowing fully well that Jon Snow was a TARGAERYAEN drogon couldn't do anything but to melt the iron throne which drove Danerys to her death and flew away with her body.
Several weeks passed after the murder of Danerys and turgo nodoh who was now in charge of all Danerys army decided that justice must be served for the murder of Danerys held tyrion and Jon Snow captive but later got the justice he wanted, Tyrion was made hand of the king and Jon Snow was sent to the Nights watch for his crime and BRAN house STARK first of his name, King of the Andals and First Men, King of the six (6) kingdoms and Protector of the Realm was made the king.
Sansa Stark who became the queen in the North as The North gained independence to live as a free nation.
IT was a lovely series indeed and I would love to thank all my supporters who stood by me throughout this 8 years, 1 month and some days.
game of thrones season 8 episode 6 imdb
game of thrones season 8 episode 6 review
game of thrones season 8 episode 6 recap
game of thrones season 8 episode 6 rating
game of thrones season 8 episode 6 length
game of thrones season 8 episode 6 wiki
game of thrones season 8 episode 6 download reddit
game of thrones season 8 episode 6 watch online dailymotion
WATCH out for spin-off from THE GAME OF THRONES.
GANGS OF LONDON COMPLETE SEASON 1 HD DOWNLOAD
GANGS OF LONDON COMPLETE SEASON 1 HD DOWNLOAD
Gangs of London and Original series by SKY ATLANTIC a British action-crime drama television series produced by Pulse Films & Sister, following struggles between rival gangs and other criminal organizations in present-day London.
All nine (9) episodes were aired on the 23rd of April 2020 and the series was created by Gareth Evans, along with Matt Flannery.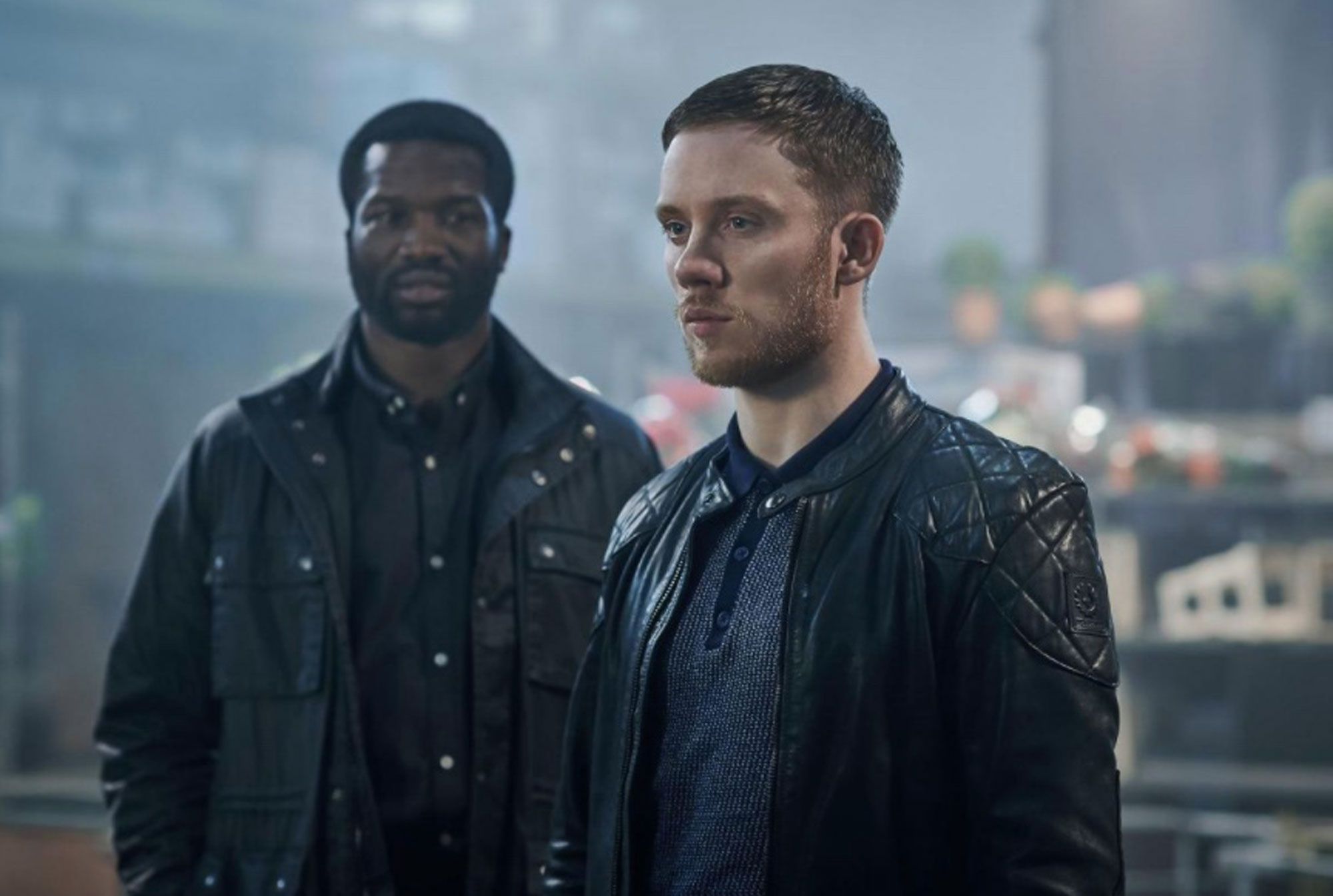 ABOUT
Gangs of London tells the story of a city set in the heart of crime and power struggle, but all was in order and peace reigned until the head of the most powerful organization in London was assassinated by an international organization. Sean Wallace the son of the assasinated crime lord reacted abruptly about the death of his father and insist nothing happens until his father's killer is caught. In an attempt to catch the killer of Finn Wallace a lot unfolds in a series of 9 EPISODE.
While we wait for season 2
THE CAST
Joe Cole as Sean Wallace, oldest son of Finn and Marian Wallace and heir to his criminal empire.
Michelle Fairley as Marian Wallace, the wife of Finn Wallace.
Valene Kane as Jacqueline Robinson, the pregnant daughter of Finn and Marian Wallace and an A&E doctor. She distances herself from the Wallaces due to their links to organised crime which she fears could affect the future safety of her unborn child.
Brian Vernel as Billy Wallace, a recovering heroin addict and the youngest son of Finn and Marian Wallace.
Colm Meaney as Finn Wallace, the head of an organised crime syndicate based in London.
Sope Dirisu as Elliot Finch, an enforcer for the Wallaces.
Jude Akuwudike as Charlie Carter, a former boxer and the father of Elliot Finch.
Adrian Bower as Mark, an enforcer for the Wallaces.
Emmett J. Scanlan as Jack O'Doherty, the driver of Finn Wallace.
Dumani family
Lucian Msamati as Ed Dumani
Paapa Essiedu as Alexander 'Alex' Dumani, the son of Ed Dumani.
Pippa Bennett-Warner as Shannon Dumani, a single mother and the daughter of Ed Dumani.
Movie Star: Dino Melaye gets lead role in 'The Bean Shaped Superhero'
Movie Star: Dino Melaye gets lead role in 'The Bean Shaped Superhero'
The former senator's character in 'The Bean Shaped Superhero' battles a kidney condition.
Dino Melaye is set to dazzle film lovers with what is expected to be a spellbinding performance from all indications.
The former senator is the leading man in the Terver Malu directed Zenith Health Care Access Initiative production.
According to reports, 'The Bean Shaped Superhero' which was written by Ade Faponle, tells the story of a man whose happy life is cut shot by a kidney condition diagnosis.
It interestingly boasts of a cast of medical professionals ranging from doctors to nurses and consultants. Only the movie's lead star, Melaye and former Big Brother Naija housemate, Dianne Russet are none medical personnel.

Melaye announced the upcoming production via Instagram on May 14, 2020 with a teaser poster of the movie.
The official release date for 'The Bean Shaped Superhero' is yet to be announced.
Actress Queeneth Agbor Launches a Clothing Line in Honour of Her Late Mother
Painful Kingdom actress, Queeneth Agbor has launched an Ankara clothing line to honour the memories of her late mother. The University of Calabar alumnus unveiled the clothing line named "Ankara Beauty by QA" on May 5, 2020, which happened to be a day her late mum would have turned 53 years old. According to her, it was her own way of immortalising her and showing gratitude to how she inspired her taste and love for Ankara fabrics and designs.
"Today is my late mum 53rd posthumous birthday so I am unveiling Ankakara Beauty by QA to honour her," she said in a chat with Showtime Bonus. "Ankara Beauty by QA was inspired by my mum and my love for African prints, those bold and beautiful designs that give women clothing a decidedly Afrocentric vibe. As a child, my mum would make matching Buba for me and her, even as grownups she would always call and say she just saw a beautiful Ankara and she wanted everyone in the family to have it.
After her death, I was going through her album and I noticed she was more into Ankara fashion from earrings, bags, name it. That was when I decided to open an all things Ankara with class line to honour her memory," she added. The talented actress revealed she would have launched the clothing line long before now but the COVID-19 put paid to it. She, however, catched in on the pandemic to get more creative with her designs. "Ankara Beauty by QA is a project I started to plan since last year but Covid_19 put a stop to the production process. I was sad about it but never stopped praying, neither did I give up. I decided to use Covid-19 to my advantage by coming up with what people actually needed this period to protect themselves.
"To differentiate it from others I decided to make nose mask with matching head bands, scarfs and face caps for ladies, gentlemen, babies, mums, grandma and even grandpa. Since my mum inspired me what better time to unveil than on her birthday. So, I get to celebrate her birthday for the rest of my life through my business growth instead of being sad on every 5th of May," she said.
Credit: Vanguard