BUSOLA DAKOLO ENCOURAGES EVERYONE TO MAN UP DURING THIS TOUGH TIME
Like most people right now, Busola Dakolo understands that we are going through tough times. The celebrity photographer shared photos of herself dressed in Timi Dakolo's double-breasted suit, complete with his tie and shoe.
Busola said it was her way of telling people to be brave enough to deal with an unpleasant situation.
She wrote:
"So I wore my husband's double breasted suit,Tie and shoes. My idea of saying, it is a Tough world out there, So Man Up."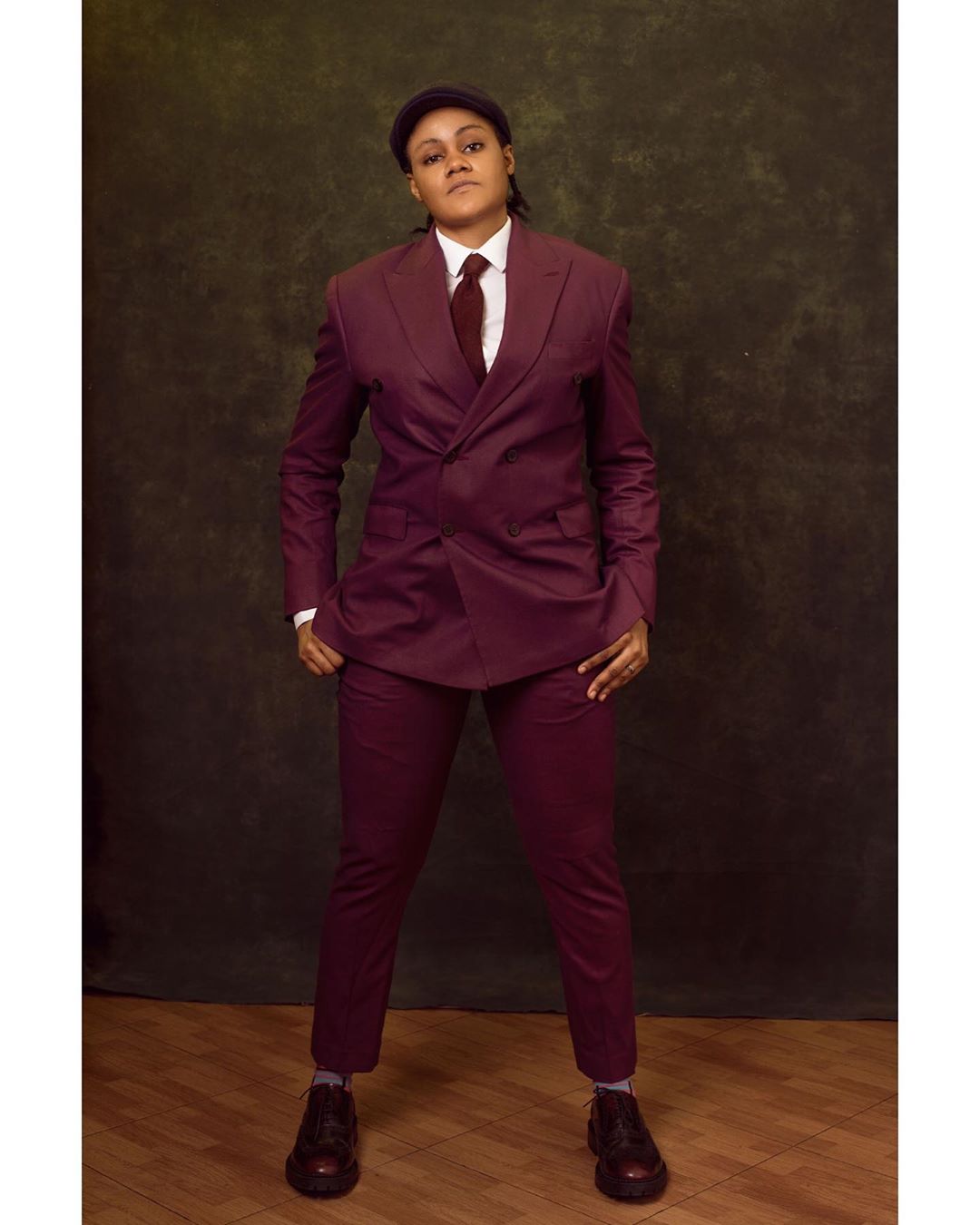 TOP THINGS TO KNOW ABOUT EBEN
Emmanuel Benjamin, popularly known as Eben, is a popular Nigerian gospel singer, vocalist and songwriter. He specializes in gospel music and afrocentric pop. He started music as far back as 1994 and can be considered as one of the most successful gospel singers in Nigeria. Eben first became a popular name in the industry after his first major performance at the Youth Conference organised by Pastor Christ of Christ Embassy Church in 2005, where he performed one of his big songs at the time, "Imarama", off the "On The Rock" album which was also a big hit. Eben has also won a lot of awards all through his career, some of which I'll mention just as I take you through his early life, music career, personal life, net worth and his albums.
EBEN EARLY LIFE
Eben was born on the 9th of September 1979. He was born and raised in Lagos, Nigeria and is the fifth of six children. For his primary school education, he attended Orile Primary School before moving on to Orile Grammar School for his secondary school education.
EBEN MUSIC CAREER
Emmanuel "Eben" Benjamin, started his career in 1997 when he was a rapper mentored by his elder brother before he later discovered his talent and became a gospel singer. Prior to his first performance and studio album, Eben was working as a studio background vocal artiste for many years. As mentioned earlier, he came into the limelight in 2005 after his first big performance at the Youth Conference organized by Pastor Chris. A year later, Eben became a member of the Christ Embassy founded by the same Pastor Chris. Finally, he dropped his first album in 2007 titled "On The Rock", which featured songs like "Imaranma" and "God Dey". Emmanuel Benjamin has a record label named "Hammer House of Rock" which has a business arm that specializes in the production of music and video content as well as interior decoration and event management.
EBEN PERSONAL LIFE
Emmanuel "Eben" Benjamin got married to fellow gospel singer, Jahdiel in 2013. They are blessed with two children.
EBEN NETWORTH
According to consise.ng, Eben has a net worth valued at over $350,000.
EBEN ALBUMS
• On the Rock
• Phenomenon
• Justified
• Magnified
EBEN AWARDS
• In 2012, he won the PBO Musical Video Awards
• 'Best Male Artiste' Africa gospel Music Awards UK
• Best Male Artiste at the National Gospel Awards Nigeria
• Best Gospel Video Award at the Nigerian Music Awards
• Best Gospel Video 'NMVA'
• In the year 2013, he won the Best West Africa award at the Africa Gospel Music Awards
• in 2014, he won the Album of the Year at the Crystal Awards
• Best Songwriter of the Year at the Lima awards
TOP THINGS TO KNOW ABOUT DUNNI OLAREWAJU
Dunni Olarewaju is a Nigerian gospel singer, songwriter and evangelist. She is known to use her songs to minister into the lives of Christians. She is popularly known as "Opelope Anointing", a name coined from one of her oldest released albums. This album gained prominence during those days and it became quite well known to her that it became her name. "Opelope Annointing" has been in the industry as far back as 1998 and has released a couple of singles and albums till date. Join me as I take you through her childhood and early life, music career, personal life and some of her songs.
DUNNI OLAREWAJU CHILDHOOD AND EARLY LIFE
Dunni Olarewaju was born on 2nd December 1960 to late Isaiah and Deaconess Elizabeth Olaniyi at Akinyele, a local government area in Oyo State. For her primary school education, she attended a school in a village called Sanmu and later went on to Elekuro Secondary Modern School in Ibadan and later Ejigbo High School in Lagos for her Secondary school education. She didn't complete her schooling as she dropped out to focus on her gospel career.
DUNNI OLAREWAJU MUSIC CAREER
Dunni released her debut album in 1998. the album was titled "Adun Igbeyawo". But she became famous for the album, "Opelope Anointing". Something she later became known as. The album was also said to have been scripted and recorded in one day. Her 20th album was released on the 26th of October 2014 at a launch which had numerous important personalities in attendance, including Tope Alabi and Bola Are. She established "Opelope Anointing Foundation" in 2010 to function as a charitable non-governmental organization.
DUNNI OLAREWAJU PERSONAL LIFE
Opelope Anointing is married and blessed with children. In May 2013, her daughter Ibironke got married in Isolo, Lagos and the event had several guests and performers such as Bola Are, Mega 99 and Funmi Aragbaye.
DUNNI OLAREWAJU ALBUMS
Some of her main releases include;
• Celebration
• Opelope Anointing
• Deliverance
• Victory @ Last (more…)
Movie Star: Dino Melaye gets lead role in 'The Bean Shaped Superhero'
Movie Star: Dino Melaye gets lead role in 'The Bean Shaped Superhero'
The former senator's character in 'The Bean Shaped Superhero' battles a kidney condition.
Dino Melaye is set to dazzle film lovers with what is expected to be a spellbinding performance from all indications.
The former senator is the leading man in the Terver Malu directed Zenith Health Care Access Initiative production.
According to reports, 'The Bean Shaped Superhero' which was written by Ade Faponle, tells the story of a man whose happy life is cut shot by a kidney condition diagnosis.
It interestingly boasts of a cast of medical professionals ranging from doctors to nurses and consultants. Only the movie's lead star, Melaye and former Big Brother Naija housemate, Dianne Russet are none medical personnel.

Melaye announced the upcoming production via Instagram on May 14, 2020 with a teaser poster of the movie.
The official release date for 'The Bean Shaped Superhero' is yet to be announced.